The Delta Variant & Importance of Commercial Property Sanitization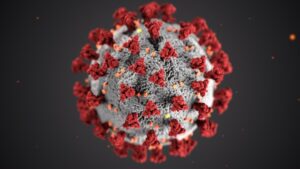 Commercial property sanitization is essential to any business operating in the post-COVID-19 era. When you hire experienced professionals to clean and sanitize your environment, you make a great impression on potential customers.
It is important to keep your office spotless and sterile. You do not want to make a negative impression on the potential clients, after all. An excellent option is to hire a commercial property sanitization service in Nashville to take care of the upkeep and cleanliness of your place. Here are a few reasons why commercial property sanitization and cleaning are so critical.
Importance of Commercial Property Sanitization
It is your job as a business owner to make sure your workplace is healthy. Most of our day is spent in an office, and a germ-filled environment will not aid your productivity. With the knowledge that commercial sanitizing services are advantageous, we hope that you will take the necessary steps to ensure a healthy working environment for your staff.
1.   It Will Boost Employee Productivity
The employees will have a sense of safety when their workplace is sanitized correctly. They will be motivated to come to work without any hesitation and have high productivity levels. Fresh, clean, and sanitized work environments often have high productivity levels.
These people must be at ease, and that can only happen when the workplace is clean in their eyes. If you are going to be working in an office, make sure the surfaces are clean and the air is fresh. These are the two most critical factors in increasing your employees' productivity.
2.   Ensuring Employee's Health
leaning your workplace improves the health of everyone who works there. Employees will be more relaxed and focused on work if the workplace is sanitized because, let is honest, everyone is afraid to catch the virus.
Daily cleaning along with professional sanitization will help limit and even eliminate the viruses and other microorganisms from the workplaces, making it a safer space to work. Also, remember that it grows by 31% per day on unclean surfaces, making it dangerous to anyone who comes into contact with it.
3.   Removing Harmful Bacteria and Viruses
Hidden microorganisms such as germs, viruses, bacterias can breed in your building. If you do not remove them, dust and germs will accumulate, making your cleaning process more expensive and time-consuming. Bacteria and germs can spread rapidly in an office, posing a serious health risk. Companies that specialize in commercial sanitizing know how important it is to keep your home clean regularly.
4.   A Long Term Cost-Efficient Move
Using commercial sanitizing services will help you save a lot of money over time. This is because these businesses offer cleaning plans and programs to which you can subscribe. Commercial sanitizing services will take care of your office's cleanliness once you subscribe. Regular cleaning and maintenance will save you a lot of money in the long run.
5.   Better Impression on Employees and Clients
There will always be customers or clients in your workplace if you run a large company. As a result, making a good first impression is crucial. This is only possible if you maintain a spotless office. Commercial cleaning and sanitizing services ensure that your office does not have a worn-out or uninviting appearance.
6.   Preventing Respiratory Issues
To keep customers and staff safe from respiratory dangers, eliminate as many allergens as possible from your business. If you let dust accumulate, your cleaning and sanitizing efforts will be more expensive and time-consuming.
Besides hindering sanitization, dust accumulation contains allergens that aggravate asthma and COPD, as well as create respiratory irritation in your clients and staff. That is why hiring a dependable office cleaning service is critical to preventing dust and debris from piling up in your place of business.
7.   Providing Sense of Security
To keep infections from spreading, it is critical to clean the office regularly. Investing in a commercial cleaning company like 911 Restoration of Nashville will assist your organization in minimizing employee absenteeism and productivity loss.
In addition to installing hand-washing stations and enforcing personal protective equipment (PPE) in the workplace, implement nightly cleaning after employees leave. This can help to reduce the spread of diseases like the coronavirus. If you do not regularly sterilize surfaces, bacteria will multiply quickly.
8.   Limiting Spread of Diseases
Proper commercial sanitization and regular sanitization will give a sense of security to everyone that they are not spreading any disease or bringing any harmful virus back to their families. The bathroom at your workplace is the most often used space.
The bacteria and germs in your restroom might endanger the health of your staff. When it comes to keeping the bathroom at your office clean, never try to save money. Commercial sanitizing services guarantee that the restrooms in your business are thoroughly cleaned and sanitized to avoid the spread of disease.
911 Restoration of Nashville
When it comes to commercial property sanitization, go with a firm that offers several levels of service so you can do all of your shopping in one place. To keep you safe from coronavirus, our licensed experts at 911 Restoration of Nashville follow CDC and EPA protocol. Please contact us right away for a free estimate on our commercial cleaning services. We can disinfect, sterilize, and clean your facilities so that you and your staff can breathe a little easier.