The Dangers of White Mold in Homes and Offices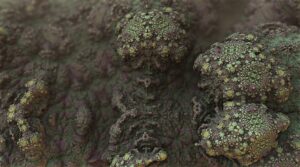 Spotting mold growth in your residential or commercial property is a hassle. Mold is not only difficult to remove, but also a health hazard due to the toxins that it releases. However, there are many different species of mold, each of which differs in toxicity and detriments.
White mold is one such category of mold, and involves a series of molds that appear white in color, hence the name. Due to its homogenous color, white mold can easily go unnoticed, especially when it starts to grow on walls. But it is very important to spot and timely remove it as it can be hazardous to humans and the building where it grows.
What is White Mold and How To Recognize It?
White mold is a white and powdery mold type. Some common examples of white mold that you may spot in homes and offices include penicillium, aspergillus and cladosporium. But what's interesting to note is that white mold may also take a grey, green or black color. White mold is white when it does not have any pigment.
Most of the time, white mold starts out as white in color but then goes to adopt a different color. This is why it is important to spot and tackle it in a timely manner. White mold usually appears in drywalls and wooden materials, which is why office and home furniture is naturally at risk of white mold.
The Dangers of White Mold in Homes and Offices
Mold growth can be a nuisance anywhere, but it is also a serious health hazard in homes and offices. While it may not be lethal, it is certainly dangerous. The bottom line is, if you spot white mold in your building, you should get rid of it as soon as possible.
Triggers Allergic Reactions
First and foremost, white mold can trigger allergic reactions in people. So if there is white mold growth in your home or office, you might find people suffering from a variety of symptoms, including:
Sneezing
Wheezing
Coughing
Stuffy nose
Red , itchy and irritated eyes
Skin redness
If a number of people in your office start experiencing the above mentioned symptoms, it might be helpful for you to get professional mold inspection done.
When people in your office suffer allergic reactions due to white mold growth, you can expect high absenteeism. This is how white mold may prove to be vicariously dangerous. The serious risk of white mold is when you have any asthmatic person at home or office. White mold can cause a serious reaction and trigger an asthmatic attack.
Anxiety and Depression
Prolonged exposure to white mold can also cause a rise in anxiety and depression among people. This will obviously also result in mood swings and low productivity for people at work. It is not pleasant to suffer from either of the two mental health disorders, so it is pertinent that you get rid of white mold as soon as you spot it.
Illness
If there are people who have a compromised immune system due to auto-immune disease or surgery at home or office, they may fall seriously ill when exposed to white mold. This will not only be a concern for people who fall ill, but it will also incur medical bills for the company in the event that an employee falls sick.
Destabilize The Structure of Property
Whether it's a residential or a commercial building, stability is of paramount importance. This is where white mold poses a serious danger. White mold can eat away at organic material. Since building material contains cellulose, white mold will devour it. This might seriously harm the structure of buildings. This is a serious safety risk, perhaps rendering the building unsafe for use.
Serious damage to the property may be irreversible. Even if it is treatable, you will incur expensive repair and maintenance costs for homeowners and commercial property owners.
How to Prevent White Mold in Homes and Offices?
Now that you are aware of the serious dangers of white mold in homes and offices, you should work towards preventing its growth in the first place.
Keep Surfaces Dry
Mold grows and thrives wherever there is moisture. This is why you need to keep surfaces in offices and homes clean to curb mold growth.
Treat Water Damage
If there is a pipe burst or roof leak at your home or office, you should not ignore it. Water damage can lead to mold growth. Even if you think you've wiped away the water, it may still linger In crevices, leading to white mold growth.
Ventilate
Humidity is another cause for mold to grow. To prevent mold growth, ensure that your property is well-ventilated at all times. You can also add dehumidifiers to your property to prevent high humidity levels that will lead to mold growth.
911 Restoration of Nashville
Sometimes, mold goes unnoticed and damages your property. Get in touch with 911 Restoration of Nashville to get mold inspection done by professionals and then take care of mold removal and remediation to prevent future old growth in your home and office.