Importance of Timing In Biohazard & Sewage Cleanup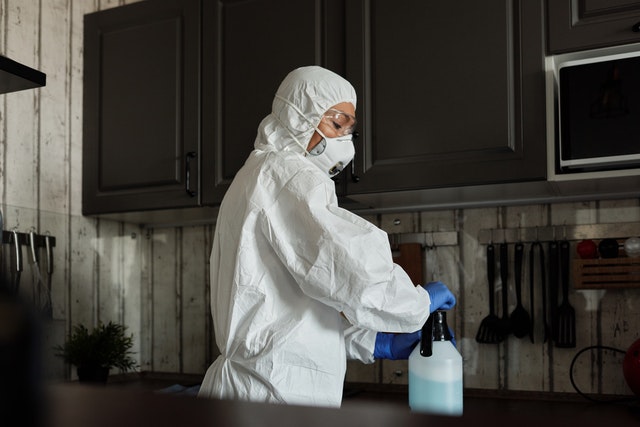 Sewage or biohazard cleanup services in Nashville must be availed immediately. Mishaps, injuries, or a violent offense can leave behind biohazard waste. These can be bodily fluids or blood. On the other hand, toilet or sewer line backups can result in sewage cleanup. In both cases, you require the services of an expert.
No one plans for such incidents to occur, but you need to act fast when they do. You will face a risk if you don't use the proper cleaning techniques. Hence, it is essential to take precautions when dealing with both. The best way to deal is to stay away from the contaminated area. Call biohazard and sewage restoration service professionals and let them help you out promptly. It is essential to be on time when dealing with biohazard and sewage waste.
Importance Of On-Time Professional Biohazard Cleanup
Biohazard cleanup requires intense sanitization, cleaning, and deodorizing of the area. It is an area where any such traumatic crash, injury, chemical spill, or death has occurred. Hence, it requires dealing with substances, human or animal bodily fluids, or blood. Individuals or companies who get biohazardous waste on their properties must call in professionals. A failure to properly clean and in case of infections can make you liable for a lawsuit.
Each time technicians deal with potentially hazardous materials; they are putting themselves at risk. The health of the restoration company is vital when handling such incidents. This is why the crew must be specialists. They could expose themselves and be at risk of infections or diseases. Thus, they must follow the adequate training and safety procedures necessary.
If the area is not adequately cleaned once, it will cause severe health threats. Chemicals, blood, or bodily fluid can become a leading cause of health issues and permanent illness. They can be lifelong if not treated immediately. The restoration team should be well equipped to handle whatever comes their way according to regulations. In addition to all this, if the biohazards are not cleaned timely, they can cause mold growth. Mold and bacteria will grow in those areas, making them prone to diseases. There can be a sudden outbreak of various diseases if not timely and adequately cleaned.
Significance Of Well-timed & Skilled Sewage Cleanup
A sewage backup or leakage is one of the most disgusting and unwanted problems. The thought of your home being flooded with all the gunk from the gutters is unsettling. Ensure fast biohazard and sewage cleanup services in Nashville. Do not try to take things into your hands in such a situation. Call in the experts. Whether it's your home or business, they will ensure you get the instant service you need.
Sewage is one of the major carriers of harmful diseases and pathogens. Moreover, if it is left untreated, it can turn into a huge problem. It will pose a severe threat to all living in the house. In addition, if it contaminates the water, it can prove fatal. A wide range of bacteria can spread in the place, causing everyone to get sick. Flu, diarrhea, and fever can be common symptoms. Therefore, with the help of a specialist, you can identify the problem and find a solution.
Here are some of the most common reasons why you are facing sewage backup at home:
Heavy Rainfall
Excess rainfall can cause the sewer system to flood. This will force sewage water to backflow. It can mix with other lines, so be careful of any health dangers. One should avoid walking in water that is contaminated. Wear PPE at all times until the water has gone dry.
Tree Roots 
This is a common problem that crushes pipes. These strong tree roots can cause a sewage backup and overflow. They might not necessarily be yours, and they can be your neighbors.
Ancient Pipes
Pipes that have never been replaced have a high chance of breaking down and causing sewage overflow. This can flood your basement and certain areas of the house.
Clogged Pipes
A dingle toilet can cause others to clog with time. Make sure you address this time to avoid severe health issues.
Biohazard And Sewage Cleanup
Homes and commercial buildings have a high traffic volume, and the number of people using their facilities can easily cause a sewage backup. Regular maintenance by an expert can be a one-stop solution to all your problems. On the other hand, accidents can happen at any given time. Biohazard cleanup is necessary.
Call In The Experts
911 Restoration experts use specialized equipment and tools to ensure germ-free the diseased area. We are available at all times and 365 days a year. Our company is built on skill and experience where we help and find instant solutions for all your biohazard and sewage-related issues. We aim to execute the services repeatedly until you are delighted with the results. We want you to resume your life the way it was.
Give 911 Restoration a call for all your biohazard and sewage cleanup services in Nashville. We'll be on our way as soon as you call. Even when you simply need some advice from experts, you can count on us.