Water Damage Restoration in Joelton
As a largely rural community outside of Nashville, property owners in Joelton are no stranger to the natural elements. If you own a home or business in the area, you might worry about the effects of Nashville heat and humidity, not to mention flooding and tornadoes.
Don't let a fire, mold, or water damage destroy your hard work. When your property needs sewage backup cleanup, mold decontamination, or any other repair, call one of our agents at 911 Restoration of Nashville. We have over 30 years of experience with all kinds of property retoration. We even offer free visual inspection for property owners. When you have an accident or emergency, we'll have a certified expert at your door within 45 minutes. All of our team members are IICRC-certified, and we're open 24/7/365, so you never have to wait for water damage restoration, mold removal, or any other issue. 
When you need property restoration you can trust, give us a call today.
Professional Flood Cleanup and Mold Remediation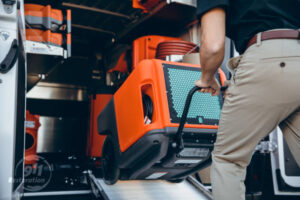 Humidity creates excess moisture inside buildings. Without proper air flow, it collects until it causes water damage. If a leak in your roof allows rainwater inside your property, or house flooding ruins your carpets and furniture, you need help fast. The longer water stays inside your property, the more damage it does. 
Without proper restoration, water damage inside your home or business will breed mold. No property owner wants to experience mold. It lives inside walls and ceilings and lurks under floors. It causes health risks and destroys the foundation of your building. 
Don't try to remove mold yourself. Moving a mold-infested piece of ceiling tile will release spores into the air, which could then land and grow inside your carpets. Mold spores could harm your lungs or spread to other areas of your property.
At 911 Restoration, our experts inspect for mold, and we do thorough mold remediation so you don't have to. 
If you're worried about water or mold ruining your belongings, we offer safe moving and storage as well. If mold or water has left a damp, unpleasant smell inside your building, we'll clean and deodorize it top to bottom. Our fans and dehumidifiers guarantee a safe, dry property. For any kind of water damage restoration or mold decontamination, give us a call.
Fire Damage Restoration You Can Trust 
Fire damage can be extensive, and the last thing you want is more stress. At 911 Restoration, we remove smoke damage and any other effects of a fire, including puffback cleanup, soot removal, and more. 
With our compassionate staff on-call 24/7, you can focus on staying safe while we repair your property. We even handle your insurance claim, and we work with all insurance companies. If a fire damages your property in the Nashville area, we'll be there to answer the call, and we'll work with your budget and schedule to make sure restoration is done right. 
Servicing the cities of Clarksville, Nashville, Hendersonville, Madison, Gallatin, Hermitage, Mount Juliet, Lebanon, Old Hickory, Springfield, Goodlettsville, White House, Woodlawn, Joelton, Greenbrier, and surrounding areas.