Water Damage Restoration and Mold Remediation in Madison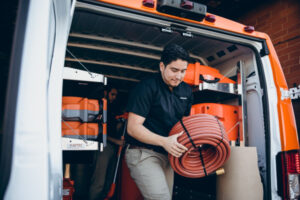 If you live in Madison, you're familiar with the hot, humid weather. Whether you own a home or business, your property can experience all kinds of problems from summer heat. Appliances like air conditioners can malfunction, causing leaks or flooding inside your home. Heat can lead to fires, which might set off the sprinklers inside your business, leaving you with water damage as well as smoke damage. If your property has insufficient air circulation, humidity will create excess moisture inside your property – a perfect breeding ground for mold. 
Mold and water cause all kinds of damage to your property, but restoration doesn't have to cost a fortune. When you have basement flooding, experience a fire, or need mold decontamination, call our experienced professionals at 911 Restoration of Nashville. We're a national brand with over 30 years of experience with all kinds of property repair, and we're available 24/7/365. When you need emergency water removal, sewage cleanup, or any kind of repair, give us a call and we'll have an IICRC-trained professional at your door within 45 minutes.
Effective Property Restoration When You Need it Most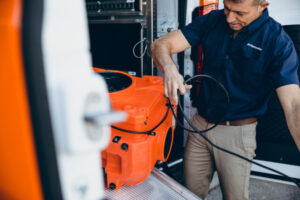 After a fire or flood, the last thing you want to worry about is how long it will take or how much it will cost to fix. That's why we work with your budget and schedule during all property restoration. We also offer free insurance consultations, and we work with all insurance companies, so you get the best service for the best price. 
If you have dizziness, headaches, or allergies, your property might have a mold problem. Our certified experts are trained to find mold fast, and we guarantee a safe, effective removal. No matter what the problem, we offer free visual inspection for property owners, and we work fast to contain further damage. No matter what kind of water emergency you experience, we'll stop it at the source, and we'll repair any damaged materials. We've seen it all – from house flooding to sewage backups to rain water leaks – and we're here to help.
After a pipe bursts or a septic tank backs up, you might have an unpleasant odor inside your sink crawlspace or basement. Our friendly team uses industrial-strength fans to dry your carpets after water damage. We also clean and deodorize your entire property. To get your home or business in its best condition yet, give us a call today.
Customer Service That Cares
After a fire, flood, or any kind of water damage affects your home, we know it's not just the property that needs care and attention. You've been through a difficult experience. That's why we put the customer first during all our restoration jobs. When the worst happens to your property, we're here to help you find the silver lining. For effective repairs after a fire from people who car, give 911 Restoration a call.
Servicing the cities of Clarksville, Nashville, Hendersonville, Madison, Gallatin, Hermitage, Mount Juliet, Lebanon, Old Hickory, Springfield, Goodlettsville, White House, Woodlawn, Joelton, Greenbrier, and surrounding areas.