Water Damage and Mold Removal in Goodlettsville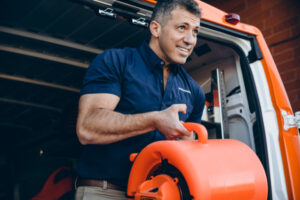 As a suburb of Nashville, Goodlettsville is a charming area with antique businesses, parks, wineries, and bed and breakfasts that attract visitors and locals alike. 
As with any thriving business, property owners in Goodlettsville want to avoid water, mold, or other types of damage to their building. Unfortunately, the Nashville area is rainy, humid, and hot, especially in the summer. These conditions create a perfect breeding ground for mold inside properties. House flooding or a persistent leak from rain water causes mold to grow, creating unpleasant odors and health symptoms for your building's inhabitants. The last thing you want is mold to drive away customers from your bed and breakfast, or water to damage your valuable antiques.
When you need water damage restoration, mold remediation, or any type of property repair, trust our experts at 911 Restoration of Nashville. As a national brand, we have our 30 years of experience with restoration, and all of our branches are locally owned and operated, giving us the opportunity to put the customer first. Whether you need water cleanup after house flooding, mold decontamination after a sewage back up, or smoke damage cleanup after a fire, we do it all. Give us a call and we'll have an IICRC-trained team member at your door within 45 minutes.
Property Restoration You Can Count On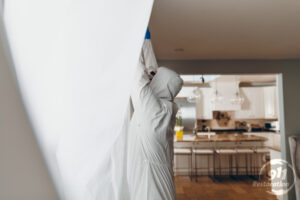 After an accident or emergency, the last thing you want is restoration to take up too much time or cost a ton of money. At 911 Restoration, we handle repairs every step of the way, and we work with your budget and schedule. After a burst pipe under your sink crawlspace or basement flooding, we offer free visual inspection (for property owners only) to stop the problem at the source. After water extraction, we remove and replace any carpets, drywall, or other materials affected by water. Our professional fans and dehumidifiers dry the entire area, because we know until your property is free of moisture, it can never be free of mold. 
If you're worried about mold on your property, our experts inspect and handle third party testing with laboratories. We guarantee a safe and effective mold remediation. Our EPA-certified crew will have your property clean, dry, and smelling great in no time. 
After disaster strikes, we don't just repair your property. We get it in its best shape ever. For water damage restoration, mold decontamination, and more, give us a call today.
Putting You First During a Difficult Time
When you and your property experience a fire, it's bad enough. Don't let property repairs like smoke damage or puffback cleanup add to your stress.
At 911 Restoration, we offer full service fire remediation as well as mold removal and water damage restoration. In addition to repairing your property, we offer safe removal and storage of your valuables. If you aren't sure how much damage was done, we'll handle your insurance claim for you. When the worst happens to your home or business, you need fire restoration that goes above and beyond. You need our staff at 911 Restoration of Nashville. Don't wait; give us a call today.
Servicing the cities of Clarksville, Nashville, Hendersonville, Madison, Gallatin, Hermitage, Mount Juliet, Lebanon, Old Hickory, Springfield, Goodlettsville, White House, Woodlawn, Joelton, Greenbrier, and surrounding areas.