Water and Mold Removal in Clarksville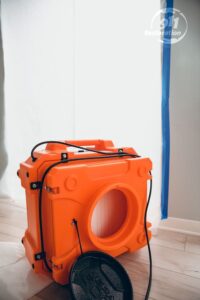 Clarksville, Tennessee is home to a scenic riverwalk and beautiful, historical buildings. Unfortunately, it also experiences heavier rains and higher humidity than other areas. This means properties in Clarksville are at risk for water damage or worse. 
If you own a home or business in the Nashville area, the last thing you want is a fire, water, or mold to damage it. Maintaining a property is already expensive. When water or mold gets inside, it costs money and takes time to repair. Unfortunately, accidents and emergencies affect properties all the time. They also affect you, the owner. When a mold infestation or flooding drives you out of your home or shuts down your business, it's stressful and upsetting.
When your property needs flood cleanup or mold removal, call 911 Restoration of Nashville. We're experts when it comes to water damage restoration, mold decontamination, smoke damage, and so much more. As a national brand, we have over 30 years of experience. Our trained experts are available 24/7/365. As soon as you call us, we'll have an IICRC-certified expert at your door within 45 minutes to take care of any kind restoration your property needs. When your home or business experiences the worst, don't wait. Give us a call today.
Water Damage Restoration You Can Trust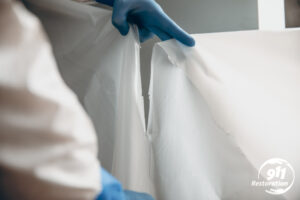 A flood or leak is a nightmare for any property owner. Water damages the interior and exteriors of buildings. It rots floors, stains walls, and spreads mold inside ceilings. It ruins furniture and carpets, requiring expensive removal and repairs. The longer you have a leak or flooding inside your property, the worse the problem gets. 
Our experienced professionals at 911 Restoration identify the source of the water inside your property to contain damage quickly and effectively. Once the problem's under control, we handle water removal and cleanup. We repair any damaged materials inside or outside your property. We also offer safe storage of furniture and valuable items. If you need basement flooding repair or sewer cleanup, our professionals will be there every step of the way.
Mold is a common problem for homeowners as well as businesses. In Nashville, where the humidity is higher than average, poor air circulation and too much moisture causes mold to grow. If you, your family, or your customers experience headaches, allergies, or dizziness inside your property, you need mold decontamination. Attempting to handle mold removal yourself can release spores into the air, making you sick and making your problem worse. Call one of our mold experts at 911 Restoration for thorough mold remediation that lasts.
Helping You and Your Property After a Fire
A fire is one of the most traumatic experiences a person can have. For property owners, the cleanup and repairs after a fire can be intimidating and stressful. Thankfully, 911 Restoration handles puffback cleanup, smoke removal, boardup services, and more. We're business owners with families just like you. We know you've been through a difficult time, and we're here to offer you and your property a Fresh Start. When you need fire remediation and a compassionate staff to help you through it, give 911 Restoration of Nashville a call.
Servicing the cities of Clarksville, Nashville, Hendersonville, Madison, Gallatin, Hermitage, Mount Juliet, Lebanon, Old Hickory, Springfield, Goodlettsville, White House, Woodlawn, Joelton, Greenbrier, and surrounding areas.