Water Damage Restoration and Mold Removal in Old Hickory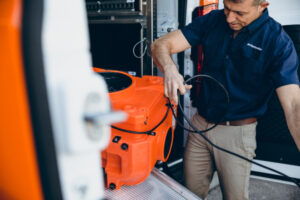 Located near the Cumberland River, Old Hickory has many historic homes from the DuPont factory days. Now home to a country club and golf course, many of these old, charming homes are being renovated.
If you own property in Old Hickory, you know the challenges of repairing and maintaining an older building. Older buildings have weaker foundations, which can lead to house flooding. Poor air circulation means moisture will linger. If your property isn't completely dry, mold will follow. 
Tennessee has hot, humid summers, as well as floods and tornadoes. All of these events lead to property destruction. When you need water damage restoration, mold removal, or fire damage remediation, our experts at 911 Restoration of Nashville are available 24/7/365. As a national brand with over 30 years of experience with property repairs, we know emergencies can happen anytime, anywhere. That's why we guarantee a 45 minute ETA from an IICRC-certified expert to your door as soon as you contact us. Whether you need mold decontamination, sewage backup cleanup, or smoke damage removal, give us a call today.
Full Service Property Restoration When You Need it Most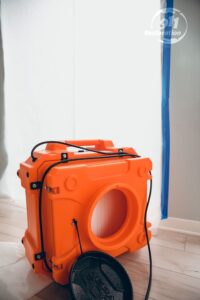 When you have an appliance leak or a pipe burst and you need water damage restoration fast, you don't have to call a bunch of different companies and hire different workers for different problems. You don't have to break your budget or disrupt your home or business for months at a time. At 911 Restoration, we stop the leak, extract the water, repair the floor, dry the property, and inspect for mold. If we find mold, we remove it safely and disinfect the property, guaranteeing safety for you and your building's occupants. We'll have it clean and smelling great in no time. Our friendly team handles the problem every step of the way, so you can rest assured your property will be in its best shape after we're done.
Older building materials like wood and stone hold moisture and create dark crevices. These create prime conditions for mold to grow. Once mold starts, it grows fast, and it's hard to find. You might not even be aware your property has a mold problem until you notice a bad smell inside your sink crawlspace or have allergies and dizziness.
However, if you have a persistent rain water leak or house flooding, you should always inspect for mold. That's why we offer free visual inspection (for property owners only). By the time the symptoms of a mold infestation show up, the problem is already worse than you realize. If you try to treat mold using at-home testing kits or removing it yourself, you might make the problem worse or make yourself sick. 
When you need water damage restoration, mold removal, or any repairs after an accident or emergency, give our experts a call.
Smoke Removal and Compassionate Customer Service After a Fire 
At 911 Restoration, we know a fire is a devastating experience. If your property has a fire and you need smoke removal, puffback cleanup, or any type of building repair, we're experts when it comes to fire damage as well. Our caring staff will even handle your insurance claim for you. When disaster strikes, we know it doesn't just hurt your building, it affects your life. Our Nashville branch is locally owned and operated, because we believe in understanding the needs of our customers and putting them first during a difficult time. When you need property restoration after an accident or emergency, give us a call today. 
Servicing the cities of Clarksville, Nashville, Hendersonville, Madison, Gallatin, Hermitage, Mount Juliet, Lebanon, Old Hickory, Springfield, Goodlettsville, White House, Woodlawn, Joelton, Greenbrier, and surrounding areas.