Property Restoration in Lebanon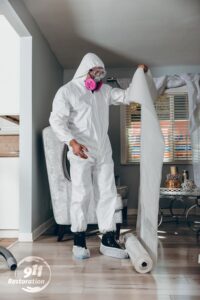 Lebanon offers a diverse business climate, as well as several outdoor recreational activities at Lebanon State Park. Unfortunately, commercial and residential properties in Lebanon are vulnerable to hot, humid weather, as well as natural disasters like flooding and tornadoes. 
When you own property in Lebanon, the last thing you want is water damage, a fire, or another accident or emergency to affect it.  Water damage from basement flooding or a rain water leak destroys wood and drywall, breeds mold in carpets, and creates unpleasant odors. The repairs can be extensive, costing you time and money. When your home or business is uninhabitable due to mold, water, or smoke damage from a fire, it's stressful and disruptive for you, not to mention your customers, employees, or family. 
When you need water damage restoration, or any other kind of property repair, our experts at 911 Restoration of Nashville are here for you. We have over 30 years of experience as a national brand repairing all kinds of commercial and residential properties. No matter the problem, no matter what your building needs, we'll fix it, from house flooding, to mold removal, to moving and storage after a fire. We're open 24/7/365, because emergencies like flood cleanup can't wait. We even offer free visual inspection (for property owners only). As soon as you call us, we'll have an IICRC-certified expert at your door within 45 minutes.
When you need water damage restoration, mold decontamination, or smoke damage removal, give us a call today.
Water Damage and Mold Remediation When it Matters Most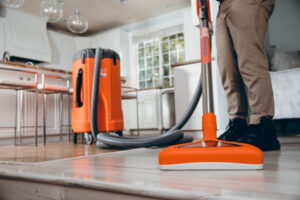 When a pipe bursts in the middle of the night, flooding your home, or a sewage backup leaves you in need of cleanup, you need professional help fast.  The longer dirty blackwater sits inside your property, the more damage it does. Excess water creates unsanitary conditions inside your building, and encourages mold to grow. It breaks down building materials, threatening the structural integrity of your building. It's unsafe, costly, and smells bad.
When repairs are done incorrectly, or water removal is incomplete, it costs you more time and money. That's why 911 Restoration of Nashville handles water damage restoration from start to finish. After we stop the problem at the source, we remove any affected materials, and repair any walls, floors, or ceilings damaged by water. Our trained experts inspect for mold, and we also clean and dry your property using only the highest industry standards. 
When you need mold remediation or water damage restoration, don't go it alone. Call our team at 911 Restoration to have the job done right.
Smoke Damage after a Fire and So Much More 
No property owner ever wants to experience a fire. If your home or business has been affected by a fire and you need smoke damage removal, soot cleanup, or water damage restoration, we're here for you. We'll even handle your insurance claim so you can focus on what matters most: restoring your property so you can get your life back. 
At 911 Restoration, we believe in a Fresh Start philosophy. After an accident or tragedy damages your home or business, we believe in finding the silver lining during a dark time. Our goal is to leave your property better than we found it. When you need home repairs and customer service that cares, call 911 Restoration today.
Servicing the cities of Clarksville, Nashville, Hendersonville, Madison, Gallatin, Hermitage, Mount Juliet, Lebanon, Old Hickory, Springfield, Goodlettsville, White House, Woodlawn, Joelton, Greenbrier, and surrounding areas.