Property Restoration in Greenbrier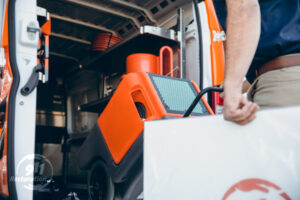 You're a property owner in Greenbrier. You know the best the area has to offer, but you also worry about the hot, humid summers, tornadoes, house flooding, and other natural disasters damaging your property. 
Water, mold, or fire damage is a nightmare for any property owner. Maintaining and owning a building is expensive enough. Don't let an unforeseen disaster ruin the hard work, time, and money you've invested into your property.
When you need property repairs that won't take forever or cost a fortune, look no further than our professional staff at 911 Restoration of Nashville. We have over 30 years of experience as a national brand, and we're open 24/7/365, because we know emergencies can happen any time, anywhere. We even offer free visual inspection for property owners. When you need water damage restoration, smoke damage removal, or mold decontamination, trust our IICRC-trained professionals to do the job right, saving you time, money and sanity. 
Give us a call, and we'll have one of our staff at your door within 45 minutes or less. 
Mold Remediation and Water Damage Restoration From Our Experts
Water damage is stressful for any property owner. When you have a pipe burst, flooding your crawl space with dirty water, or a sewage backup on your property, you have to navigate unsafe conditions as well as bad smells and damage to your furniture and items. 
At 911 Restoration, we're trained to find the problem fast, preventing further damage. We also contain the water so it can't spread to other areas of your property. After water extraction and cleanup, we remove and repair any damaged building materials. We also clean and disinfect your property following all CDC and EPA guidelines. When you need carpet removal or dehumidifiers to dry your property after water damage, we have professional equipment to take care of it.  
Water damage is bad enough, but left untreated, it also causes mold to grow. When you have a bad smell inside your building or health issues like allergies and dizziness, don't wait until the problem gets worse. Not only do our trained experts find mold fast, we provide you with a safe and lasting removal. 
No matter what kind of fire, mold, or water damage you have, we work with your schedule and budget to tackle restoration. To give your property the Fresh Start it deserves, give us a call today.
Smoke Damage and Fire Remediation When You Need it Most
A natural disaster is stressful and upsetting for anyone to go through. For property owners, the damage poses unique challenges. If you have water damage after a fire gets put out on your property, you need a company that can handle both. You also might need help with your insurance claim. Few property owners are prepared for the complexities of insurance paperwork after an unpredictable event.
At 911 Restoration, we offer smoke damage removal, soot cleanup, and full-service restoration after a fire. We also offer free insurance consultations. When disaster strikes, we don't just want to restore your property. We want to help you, the customer, through a difficult time. Our goal is to leave your property better than we found it, so you can find the silver lining after a difficult experience. For restoration and customer service you can count on, give us a call.
Servicing the cities of Clarksville, Nashville, Hendersonville, Madison, Gallatin, Hermitage, Mount Juliet, Lebanon, Old Hickory, Springfield, Goodlettsville, White House, Woodlawn, Joelton, Greenbrier, and surrounding areas.